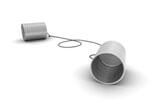 DO YOU HAVE A PROBLEM AND DON'T KNOW WHERE TO CALL?
ARE YOU NEW TO THE AREA?

The San Lorenzo Village Homes Association gets calls on a daily basis from homeowners who have concerns, questions, or a problem and don't know where to call. Since we are not equipped to handle every problem, this list will provide you with the proper agency and telephone numbers to contact in order to get assistance. Below are the numbers that are frequently requested.
You may also download a printable list.